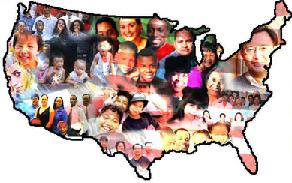 Immigration.



This country has highly complex immigration laws and a
growing backup of applications which make the process of coming to
America, even on a temporary basis, extremely difficult. If you are
seeking a green card, business visa, or U.S. citizenship, you need the
guidance of an immigration lawyer with your best interests at heart.

"Immigration law is a fulcrum upon which government action and majoritarian power are brought to bear against some of the most discrete and marginalized segment of society." – Daniel Kanstroom

Our Immigration attorneys are from immigrant families and understand that navigating through the bureaucracies and red-tape of the U.S. immigration system can become quite burdensome. If you have any questions or require assistance with this process we will be more than happy to help.

Fiancee Visa
We help you apply to bring you boyfriend or girlfriend, whom you plan to marry, to the United States prior to the marriage. This allows you the opportunity to get married and hold your wedding and reception in the United States with your friends and family.

Family Based Petitions
Being in the United States is even better when you have your family with you. Family based petitions allow United States Citizens and Permanent Residents to petition the government to bring their family members to America. We help United States citizens petition siblings, parents, children, stepchildren, and stepparents. We also help permanent residents petition parents, spouses, children and stepchildren. We help you reunite with your family members where you live.

US Citizenship
Becoming a US citizen has many benefits. Among those benefits are voting, jobs with the federal government, and retirement benefits. Our office will assist you with the application process, and if you are low income, we will help you apply for a fee waiver with Immigration. There are lots of myths regarding becoming a US citizen. One widely spread myth is that if you have been arrested you are unable to become a citizen. That is incorrect. It all depends of when, why, how, and where. Another myth is that if you do not speak English you are unable to become a citizen. That is also incorrect. If you have been a resident long enough you might be exempt from the English examination. Our office will help you determine your best course of action on your path to citizenship.

Appeal Findings of Fraud in Marriage Cases
Marriage fraud is rampant and this has resulted in many individuals with valid marriages to be erroneously denied the benefit of coming to or staying in the United States. We help you appeal any finding of fraud and we work diligently to help you compile as much evidence as required by Immigration. Don't give up on you dream of being with your spouse in the United States.

Waiver of Grounds of Inadmissibility
Often times Immigration will tell you that you are not entitled to stay in the United States or coming to the United States because you are inadmissible or removable. What this means is that there is something that immigration has found that prohibits you from getting an immigration benefit. We help you ask Immigration for permission to stay in the United States or come to the United States when there is something that makes you ineligible to get an immigration benefit. Although this course of action isn't recommended in all cases, it might make the difference between staying or going.

Other Areas of Immigration
We practice all areas of immigration including student visa, TPS, and tourist visas.

It's easy to get lost when dealing with immigration, their complex forms, the different departments and level of review. At the Law Offices of Clint Curtis and Associates we are here to make it less difficult for you.

Call (407) 384-3120 to schedule an appointment TODAY!

Si no habla Ingles, pregunte por Ingrid.